Educator Spotlight: Shashi Bijlwan Negi
December 16, 2022
The Child Development Associate (CDA®) credential is an important tool to support a more confident, well-prepared, and knowledgeable early childhood educator workforce in our community. Thanks to generous funding from the John & Janice Wyatt Foundation, Fairfax Futures launched a CDA® Mentoring Program in June 2021 to help keep participating educators on track for completing the CDA® in a timely manner. Participants work in small groups and individually over a six-to-twelve-month timeframe with program mentors, Jill McFarren Aviles and Ana Hoover. Participants are provided with many resources and supports, such as workbooks, tools for tracking course and classroom hours, space for crafting competency statements for their portfolio, and test-taking strategies. Fairfax Futures covers the costs of the application fees. A subset of educators who earn their CDA® are also invited to serve as peer mentors. Peer mentors participate in a series of workshops and individual coaching sessions with the program mentors to equip them to support their peers who are working toward their credential.
Over the next several months we will be sharing stories about the journeys of participating educators who have worked tirelessly to earn the credential. Our team recently sat down with Shashi Bijlwan Negi, a family child care provider and early childhood educator in Fairfax, Virginia. Shashi's Shining Star serves up to 12 children, ages 6 months to 10 years.
Fairfax Futures: How did your participation in the CDA® mentoring program support your own growth as an early childhood professional?
Shashi Bijlwan Negi: I have always wanted to complete my CDA®, however I lacked encouragement and resources. So, when I heard and learned more about the CDA® mentoring program I got so excited, and I decided to take advantage of this great opportunity. The best part about all of this and a big part of why I made the decision to participate in the program was that it was coming directly from Fairfax Futures and the county's Office for Children, and I knew they would support me. Early childhood educators and home care providers are always working with multiple priorities, so I knew I would be capable of completing the program since I would have people by my side who understand me and the challenges I face and help me to manage my limited time. I learned so much and could connect my day-to-day experiences and past knowledge to real life research. Additionally, I learned how to expand and improve skills that I have already been using in my classroom in a more well prepared and confident way. For example, partnering with parents and having positive communication has been something that I learned in this experience, and I understand that when educators have good, clear communication with families then the outcome is positive, healthy relationships with families. With all this knowledge learned from the CDA® Mentoring Program I can say that I have newfound confidence in myself with determination to support others.
Fairfax Futures: How do you plan to apply what you learned with the children and families you work with?
Shashi Bijlwan Negi: I am going to focus more on the topic of observation and family engagement. I was already observing and screening children but now I am working on preparing individual files for each child and documenting their progress by using CDC milestones and ASQ screening tools. Also, I was always transparent with families and believed in open communication but now I know more ways to communicate and approach families in a more professional and relational way. Families play an important role and I want to apply and engage the children and their families by inviting them to participate in festivals or holidays from their culture. The children in my classroom especially find comfort and joy when their grandparents, parents, and siblings participate and read theme-related books.
Fairfax Futures: What have you learned about yourself through your participation in the CDA® mentoring program?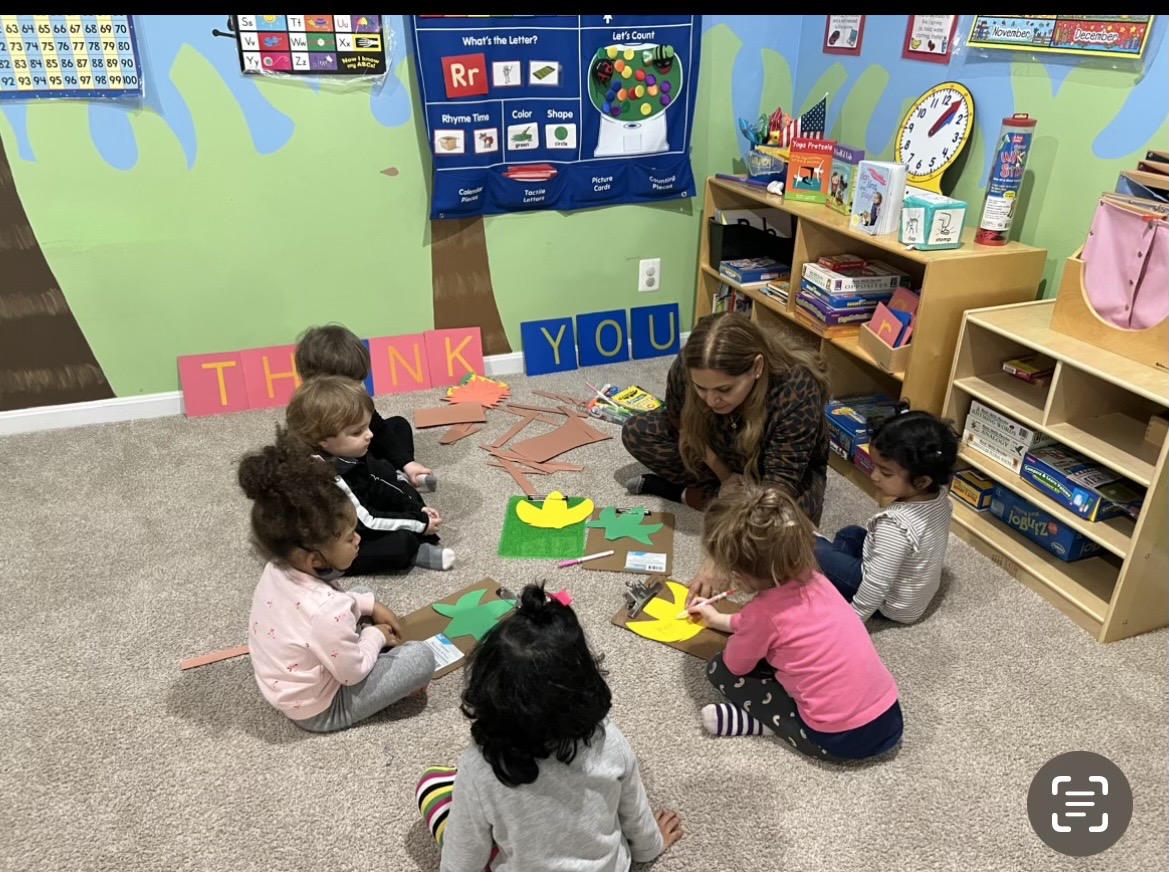 Shashi Bijlwan Negi: I always knew my passion for working with young children was strong, but I learned that there are so many new things to learn about young children and how to teach them, not only academically. I focused on teaching them skills such as fine motor skills, gross motor skills, social emotional skills, hand eye coordination, and more. After completing the CDA® I have more ideas on how to implement these skills and learning domains in the lessons I teach and throughout the day—reading time, circle time, lunch, clean up, etc. Overall, I learned that I have potential and opportunities to teach all day, every day, at any time, and with any materials. Also, throughout this process I learned that I am self-driven and hardworking. I promised Ms. Ana, one of the mentors, that my goal was to turn in and complete my CDA® by 2022 and here we are today, I did it!
Fairfax Futures: How do you feel about becoming a peer mentor?
Shashi Bijlwan Negi: I feel great! I had so much fun and I'm so glad and blessed to have this opportunity right after earning the CDA®. I say this because during the program I did have challenges, such as participating in the course and mentoring sessions, as well as completing assignments when I was traveling to visit family in the mountain regions of Northeast India, but I was determined to finish. I understand the types of challenges that educators are faced with as well as how difficult this process can be. I would love to help other educators finish their CDA® journey. I can encourage them that it might be hard but not impossible. I had a great support system and now I want to support others.
Fairfax Futures: How has earning the CDA® credential supported your professional journey as an educator?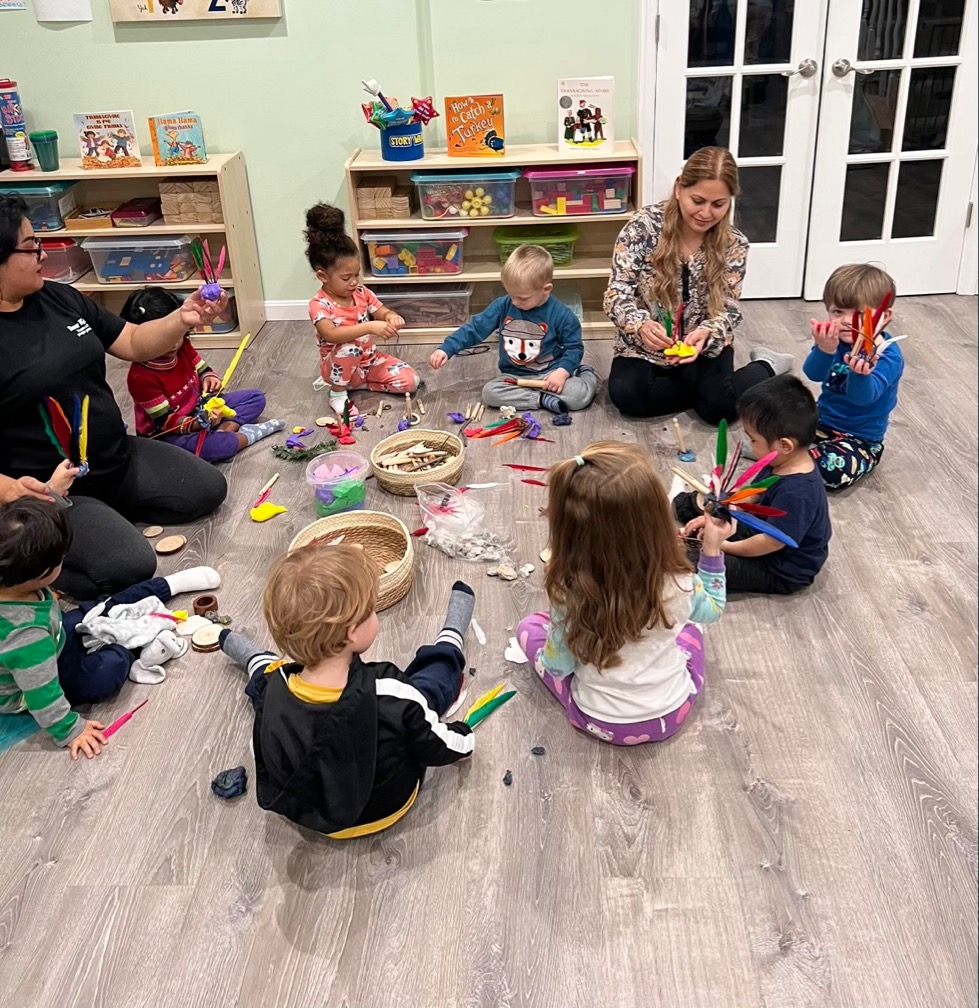 Shashi Bijlwan Negi: Earning the CDA® credential supported my professional journey as an educator by proving and supporting what I love to do, and I was always determined to finish my CDA® even with my 12-hour, daily work schedule. I am self-driven, hardworking, and determined to further my education in early childhood. I get excited when doing assignments, and I love to read my textbooks. The CDA® credential and program made me more confident and helped me realize that I can still grow and become a better educator and provider. With the support and encouragement from Ms. Ana I completed my CDA® and like her experience, I want to further my professional journey by pursuing a graduate degree in early childhood education.
Fairfax Futures: As an educator participating in Virginia's Unified Measurement and Improvement System, VQ-B5, how has the CDA® helped improve your classroom practices and interactions with children? Has it supported your CLASS score observations?
Shashi Bijlwan Negi: The CDA® was helpful, and I learned many techniques and approaches to apply when teaching children. One major part that helped me improve my classroom practices and interactions with children is that we, as educators, do not need to set a time to have specific conversations. For example, I recognized that when I observe children from a social-emotional perspective, I don't have to plan and set up an activity, but I can ask open ended questions and have frequent conversations with the children in the dramatic play area. This has supported my CLASS score observations. In general, I would say that as educators and providers we should never stop having conversations with children. We should ask expanded questions to not only learn what children are thinking and feeling but to build positive relationships with each other as well. The CLASS tool and the CDA® complement one another.
Fairfax Futures: What do you know now that you didn't know when you started?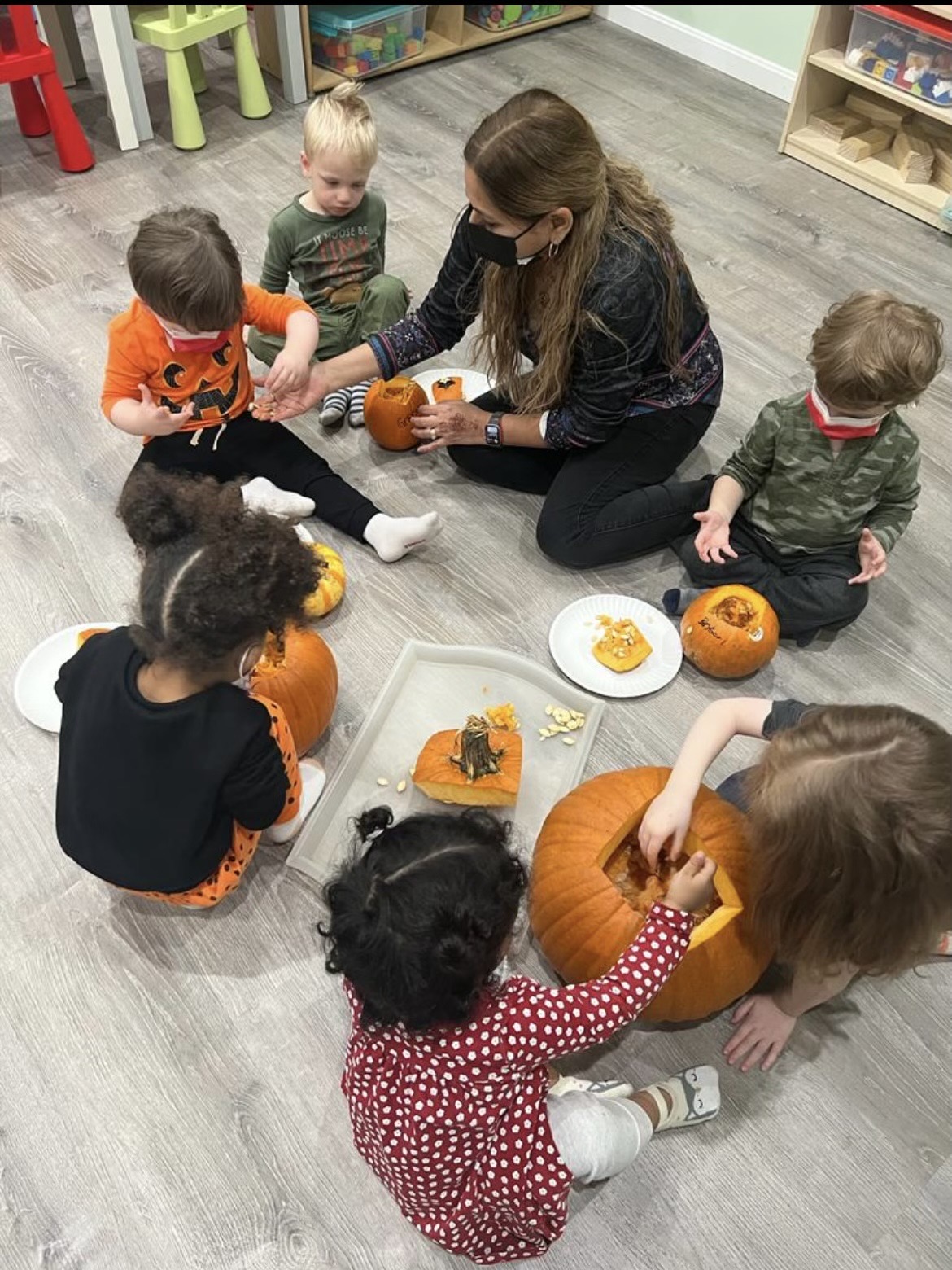 Shashi Bijlwan Negi: I know that I don't need a particular time or place to teach and guide children's learning. Learning can happen with any material in any surrounding. I learned so many things in my CDA® journey and will end with this—I know being an early childhood educator comes with its challenges and may be overwhelming and time consuming, but I am thankful that I participated in this CDA® mentoring program and I want to encourage others to participate even it feels like extra work. I'm not perfect…I am learning every day…I am more confident, and I want other providers to feel the same. I am so thankful to everyone who has helped me in this journey, and I am willing to be a support for others who are interested or in the process of working on their CDA® journey.
We are so honored to have you share your story with us, Shashi, and we hope that other early childhood educators feel as encouraged as we do. Stay tuned for more CDA® stories from the early childhood field.
Tori Ongodia, Manager of Programs & Communications, Fairfax Futures; Sallyann Bergh, Executive Director, Fairfax Futures; and Marissa Medina, intern with Fairfax Futures contributed to this article.