Integrating Technology in Early Childhood Education
Author and early childhood technology expert Lisa Guernsey believes there are ways to use digital media and technology effectively to enrich adult-child interaction and engagement with young children. "The magic is with the teacher, not the technology," she told the more than 300 early childhood educators gathered at Fairfax Futures' 11th Annual School Readiness Symposium "In Touch with Technology: Connecting Children, Teachers and Families in the Digital Age."
Guernsey encourages families and early childhood educators to use the Three Cs: Content, Context and the Child in choosing and using digital media with young children:
Content: Look for SPLERN -- straight-line storytelling, participation, labeling, engagement, repetition, and non-violent content -- in evaluating digital content for young children.
Context: Consider when, where and how often children are using digital media and whether screen time is affecting their behaviors, including sleep.
Child: There are no hard and fast rules for how much screen time is appropriate; instead, consider the individual child and make sure digital time is not crowding out other important developmental activities.
Families and educators can look to their local libraries and librarians for additional advice on children's digital media as well as websites such as Common Sense Media, which offer information and reviews of digital content for children.
The Symposium, made possible through a generous grant from the PNC Foundation, also featured workshops presented by WETA-TV, the Wolf Trap Institute for Early Learning through the Arts, Fairfax County Office for Children and Fairfax County Public Schools.
Photos from the 11th Annual School Readiness Symposium "In Touch with Technology: Connecting Children, Teachers and Families in the Digital Age"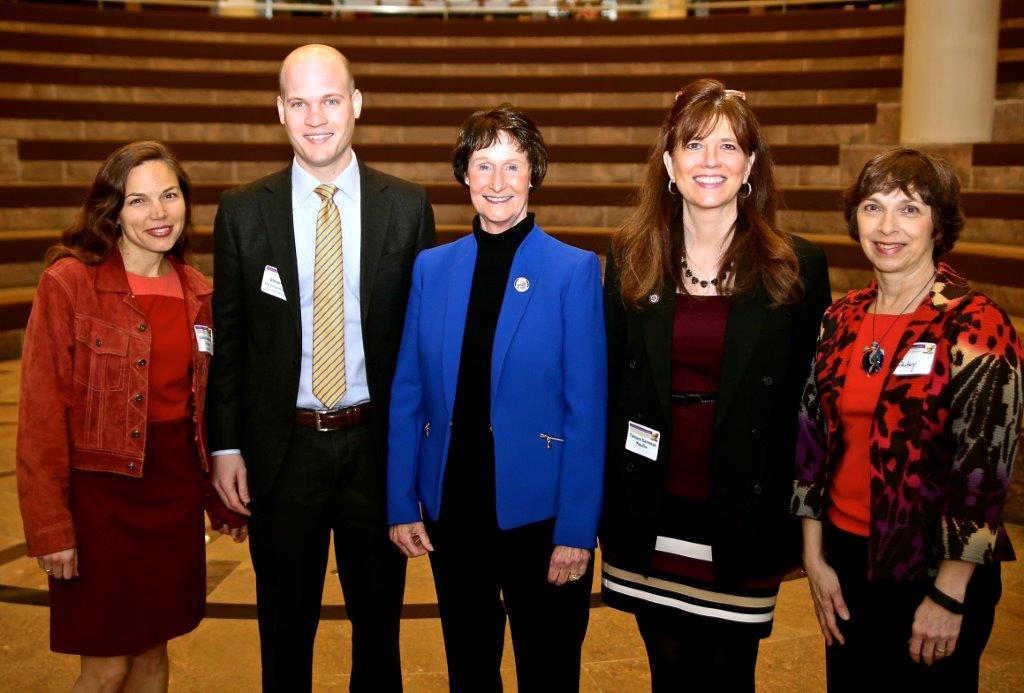 Lisa Guernsey, director of the Early Education Initiative and the Learning Technologies Project, New America, Steve Day, assistant vice president, PNC Financial Services and board member of Fairfax Futures, Sharon Bulova, chairman, Fairfax County Board of Supervisors, Tamara Derenak Kaufax, chairman, Fairfax County School Board, and Kim Dockery, chief academic officer, Fairfax County Public Schools at the 2015 Annual School Readiness Symposium.