School Readiness Symposium
Fairfax Futures' Annual School Readiness Symposium is a unique daylong educational forum for early childhood educators across Fairfax County. Topics presented have included literacy, science and math, the arts, play and nature. The symposium is held in partnership with Fairfax County Neighborhood and Community Services/Office for Children. Click here to watch a special video celebrating our 15 year event.
2023 — Families, Educators, and Community … Better Together
2022 — Creating Authentic Family Partnerships
2021 — Fostering Joy in Young Children … The Road to Resiliency
2020 — Unstructured Play—Creating Natural Sensory Experiences for Young Children
2019 — Healthy Children, Healthy Futures
2018 — Nurturing Creativity in Young Children
2017 — Creating Mindful Learners

2016 – Hand in Hand: Partnering with Families to Support Children's School Readiness

2015 – In Touch with Technology: Connecting Children, Teachers and Families in the Digital Age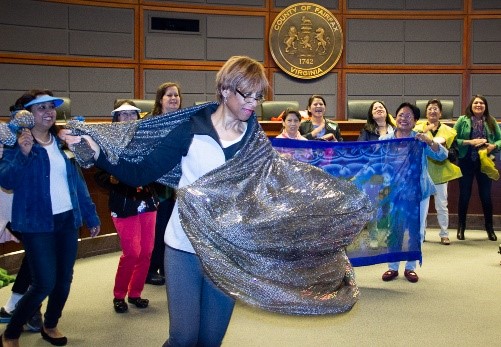 "Aside from making new friends every year, I am always inspired and keen to get back to my school and share."
— Early Childhood Teacher